The print tool allows you to export a file of the map you have created. It does not directly print to a printer, rather it gives you a file which you can then save or print from your computer
Click on the print icon to open the printing options panel. 

An overview box will appear that displays what will be included in the print output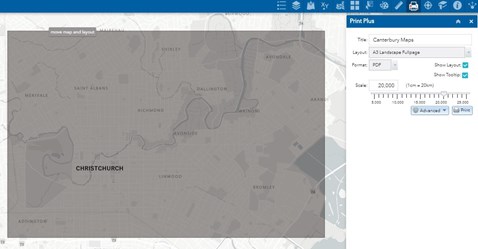 Enter a map title in the text box provided.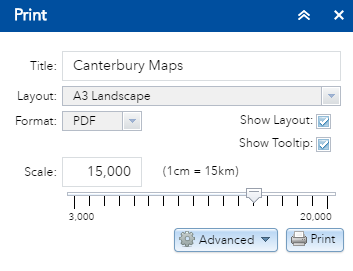 Layout and format options - Select the size, orientation and format of your map output. If you require a legend, select a layout with 'legend' in the description 
Also adjust the scale of the map

Advanced options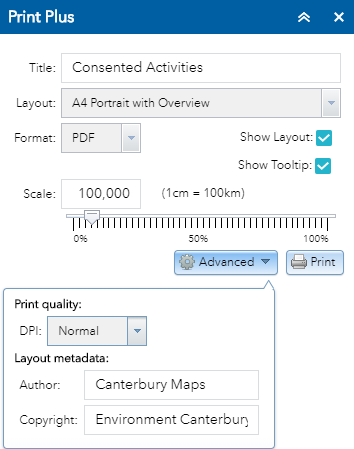 Layout metadata - You can overwrite the default author and copyright text by typing into the boxes provided.
Print Quality - Specify the resolution of the map by changing the DPI value (choose from normal, high or very high )
Print
When you are ready to print your map click the print 

button.
A progress bar will appear next to your print task. Once this has loaded you can open the map and download the document.

Once finished, click on the print output to wither download or save to your computer