View our historical imagery gallery
The Historical Aerial Imagery Gallery is an interactive application now available on the Canterbury Maps website. Environment Canterbury has georeferenced a broad range of historical aerial imagery that spans from 1925 to 2004. 
You can search for a property and navigate through the gallery to see a snapshot in time at a specific location.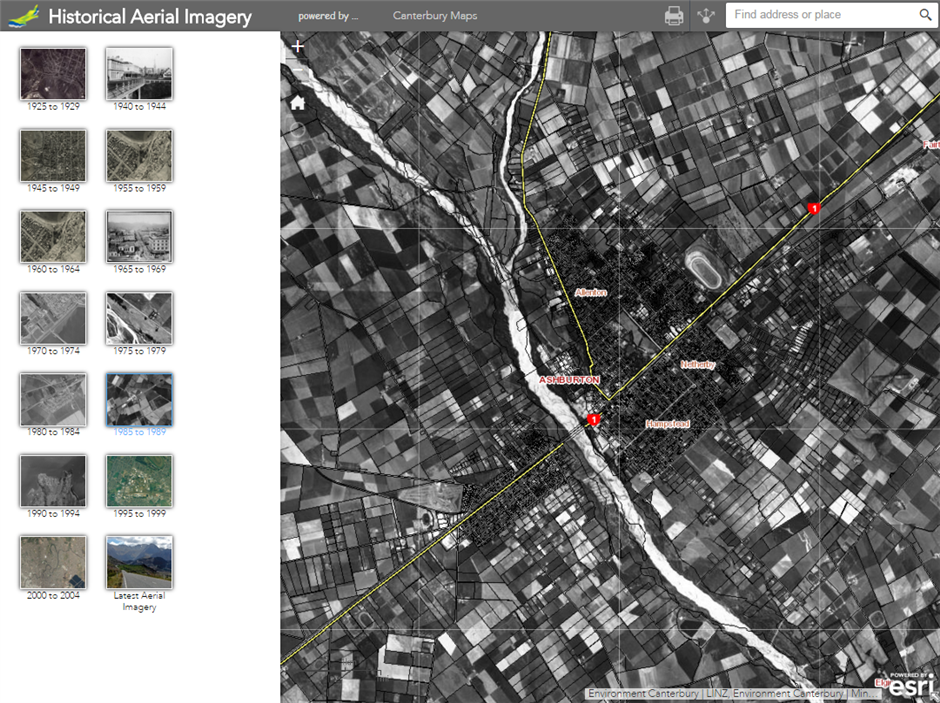 Explore changes in land use, land cover, subdivision expansions and much more!!

Map Credits: The imagery content was provided under the Creative Commons Attribution 3.0 New Zealand license by Land Information New Zealand, New Zealand Aerial Mapping (NZAM), New Zealand Aerial Surveys (NZAS) and the Royal New Zealand Air Force (RNZAF).