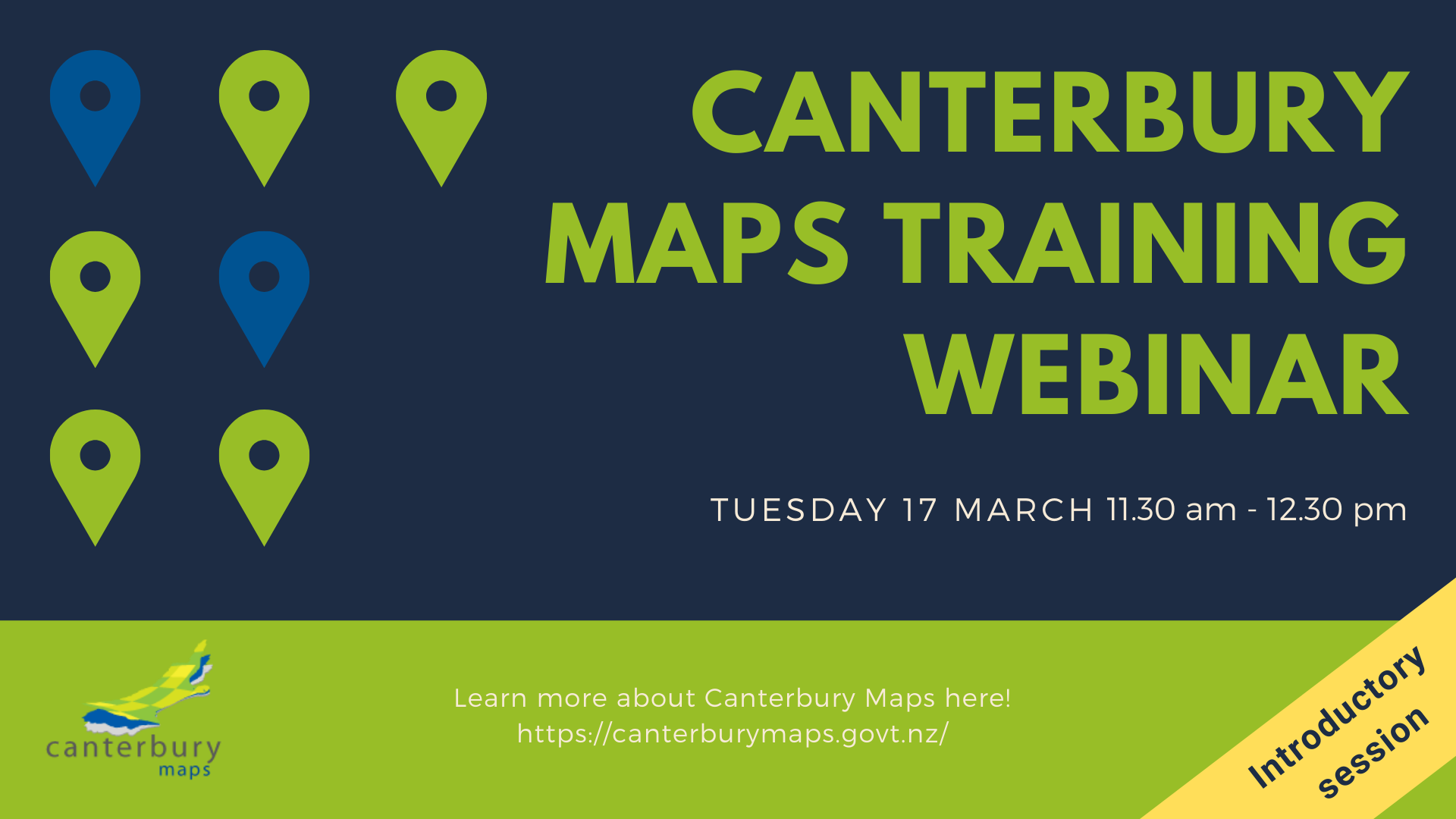 Join us for a webinar to get a better understanding of Canterbury Maps. This training session will help you use Canterbury Maps more effectively and efficiently for your work. 

Open to all:
This webinar would suit those who are new to Canterbury Maps or unfamiliar with spatial data. If there is interest, we may schedule a session for more advanced users.

Find out more: 
Training guides and helpful resources can be found here: https://canterburymaps.govt.nz/help/
After completing this course, you will be able to perform the following tasks:
Exploring the Canterbury Maps website

Using Property Search to find information about a property

Getting started with the map viewer

Finding and adding layers to the map

Using imagery in the map and finding the date it was captured

Printing a map for a report or document


Further information on how to join the webinar will be sent via email to those who register.