EQC claims now on Property search
Property search now has information whether a property has had an EQC claim. This extra information will appear underneath the property details tab. If the property has had an EQC claim/s, a claim number and address will be provided.
To find this information for a property follow the steps below.
Go to the

 

Property Search
Search for the address or choose to find the property on the map (you will need to click on the property if using the map)
Open the 'Property Details' tab on the left hand panel
Scroll until you see 'EQC claims'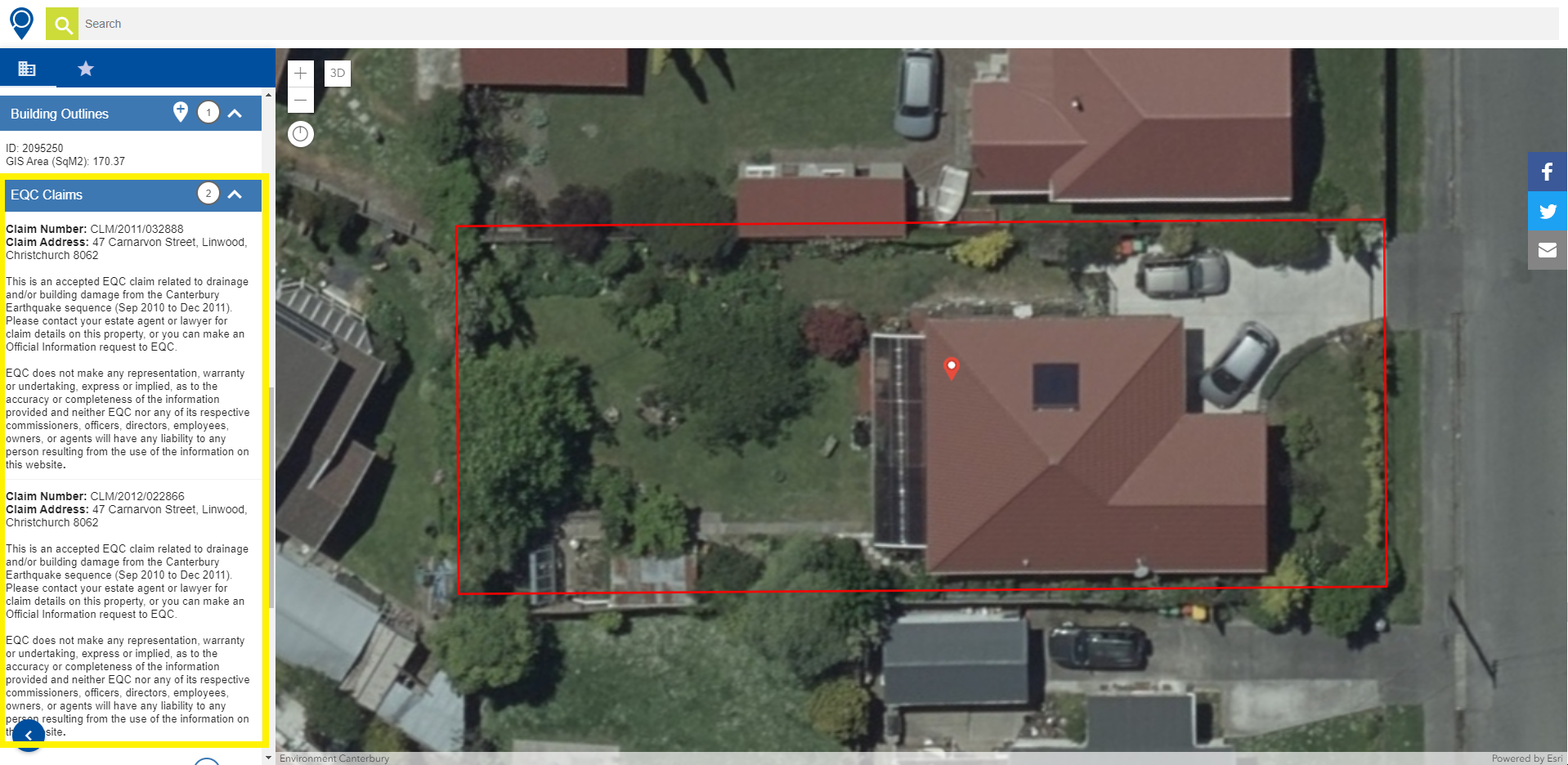 Claims displayed are an accepted EQC claim related to drainage and/or building damage from the Canterbury Earthquake sequence (Sep 2010 to Dec 2011). Please contact your estate agent or lawyer for claim details on the property, or you can make an Official Information request to EQC.
If no claim information can be displayed, please contact the agent or EQC for claim information on the property. This can happen where the property is, or has been part of a cross lease, a trust, or mixed use.
EQC does not make any representation, warranty or undertaking, express or implied, as to the accuracy or completeness of the information provided and neither EQC nor any of its respective commissioners, officers, directors, employees, owners, or agents will have any liability to any person resulting from the use of the information on this website.