Find Santa in the Christmas Basemap and be in to WIN!
Santa is hidden somewhere in the Christmas basemap. Find him, use the tools, and you could be getting an xmas prezzy from us!
Keep reading below to find out how to win.
To be in to win you must include the following in your entry.
A print export from Canterbury Maps map viewer showing the location of the lost Santa.
One other layer must be added to the map. This can be any layer of your choice but it must be visible in the print out.
A title in your print export showing your name 
Below is an example of what your entry should look like..
NOTE: This is not the actual location of Santa this is just an example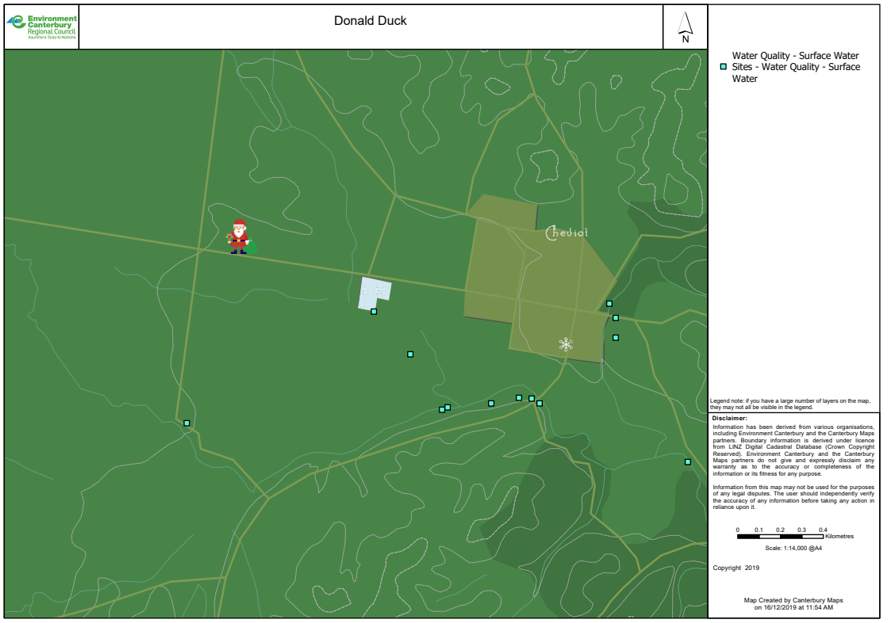 Things to know:
There is only one hidden Santa
He is located in the Canterbury Region 
He can only be found below a certain zoom level (this means you will only find him when you zoom in) 
HINT 1: Santa is visiting a tourist hot spot in Canterbury
HINT 2: A KING would live here..