Important Notice: Advanced Viewer Retirement
The time has come for the advanced viewer on Canterbury Maps to be retired, the final cut off for this viewer is July 31st 2018.

But don't worry as we are holding a training session for those who are not yet comfortable with the new map viewer 

Training is scheduled for the 17th of July at Environment Canterbury in Christchurch. Please find more details and registration here.
Another training session has now been added due to demand. This is scheduled in for the 23rd of July. Find more details here
Please click here to continue to the advanced viewer.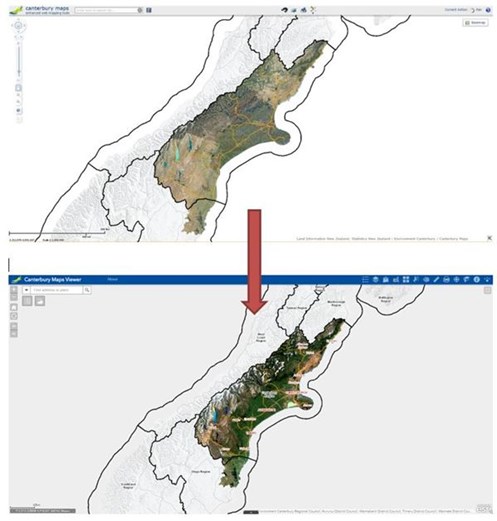 Thank you for your continued support.